Advertise
The Original Central PA Lifestyle Magazine
Often imitated, never duplicated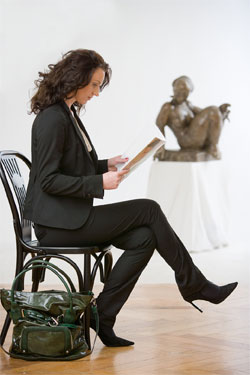 Our Readers are Passionate about Susquehanna Life Magazine


Print: Over 56,849+ readers in 25 PA counties
Digital: over 5,000 readers
67% buy from our advertisers
63% use the ads to guide their purchases
89% read each issue cover-to-cover
95% will travel more than 20 miles to visit your establishment 

74% share their magazine copy with other people
44% keep their magazine at least 1 year
49% have read Susquehanna Life magazine at least 5 years
Median household income $125,000
Educated professionals age 46+
* 2017 Reader Survey

Advertising Deadlines
Issue                                      Ad space       

Spring '18                               Feb. 2, 2018
Summer '18                            April 27, 2018
Fall '18                                   July 27, 2018
Winter '18/'19                         Oct. 12, 2018

Museum &       
Gallery Guide '18/'19             March 23, 2018

Advertising Tips

What You Should Consider Before you Advertise
Emotions outsell logic
Just because your ad appears somewhere doesn't mean people take notice. Buyers buy because they feel an emotional connection to your ad and the context in which you present it. No other advertising vehicle in the region can give you the powerful emotional strength of 45,000+ loyal readers who tell us they buy from our advertisers simply because the ads appear in our magazine. (2015 Reader Survey). Contact us to make that emotional connection.
Where you advertise ... matters
We call it presence through association. Safeguard your reputation and align yourself with an experienced, established advertising vehicle with credibility and integrity. Brand your image in the right place. Contact us to take public perception of your business up a few notches.
The better value isn't always obvious
Cost should not be the only factor affecting your advertising decision. Much more critical are context, presentation and location. For about $200 a month you can advertise for a year. Contact us to see why you can't get a better value anywhere.
You should be choosy
We are. Advertising space is limited to 40% of the publication and pages are designed so readers perceive your ad as part of the content, heightening your ad's impact and positioning readers to receive your ad's message. Contact us to choose wisely.
Visibility and extended shelf life are a great value
Bonus presence in thousands of medical and professional waiting rooms throughout the region means thousands of eyes view your ad. Readers tell us they read issues cover-to-cover, pass them to friends, then keep them for years. To be in more places longer, contact us.
Exceptional customer service makes your job easier
Working with us is fun and easy. You won't get more attention anywhere, guaranteed. View some testimonials to see what others are saying about us. Contact us to try us today.
Advertising challenged?
Marketing expertise isn't everyone's strength.
For free expert advice
, 
Contact Us
.